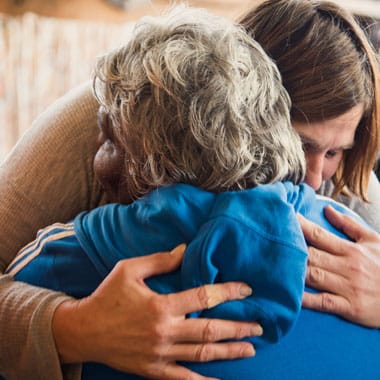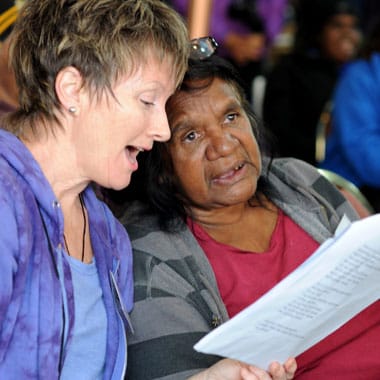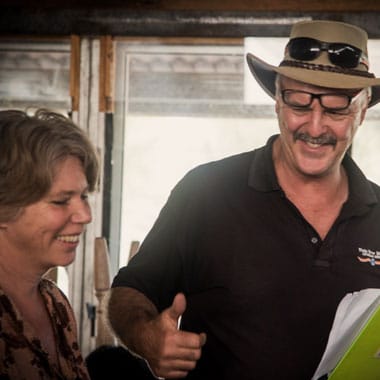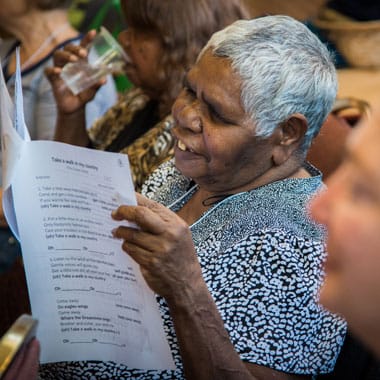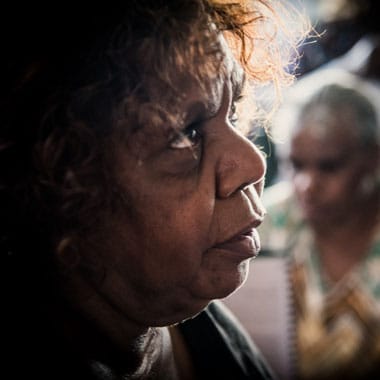 Rhonda Radley and The Morning Star Choir, Ngarrgan-Mirriiyn at Big Sing in the Desert, 2019. Photo by Liz Phillips
The Jill Parliament Memorial Scholarship Fund
Supporting Aboriginal singers from around Australia to attend Big Sing events
Each year Big Sing Incorporated awards the Jill Parliament Memorial Scholarship to an Aboriginal or Torres Strait Islander individual or group to support them to attend Big Sing in the Desert.
Who may apply?
Any Aboriginal and/or Torres Strait Islander person wishing to develop singing and choral skills, and wishing to attend the Big Sing in the Desert event may apply or be nominated. No age limit applies. Small groups wishing to participate together may also apply or be nominated to share the fund.
Amount
The fund provides up to $2,000 per year towards the cost of transport, accommodation and attendance at Big Sing in the Desert
How to apply?
Complete and submit the form below.
Applications are decided by the Big Sing Inc Management Committee and the applicant/s will be notified via email.
2019 Scholarship Recipients …
Rhonda Radley and The Morning Star Choir, Ngarrgan-Mirriiyn, came to Big Sing in the Desert through the support of many people, including the Jill Parliament scholarship fund, bringing beautiful energy, smiles and songs.
2018 Scholarship Recipient: 
Aunty Jacinta Tobin
The recipient of the 2018 Jill Parliament Memorial Scholarship was Aunty Jacinta Tobin, a senior Darug descendant of the Aboriginal people of the Greater Sydney Region.
Jacinta uses her music and her community work background to educate all on Darug language, songs and culture. She is working to revive Sydney's original language, and has led a mass community choir performance for the Sydney Festival of her original song – Budjari Gunyalungalung Baraya-la (Let's Sing Good Dreaming) – in Darug language.
Deepest appreciation goes out to the family of Jill Parliament for making Jacinta's attendance at Big Sing 2018 possible.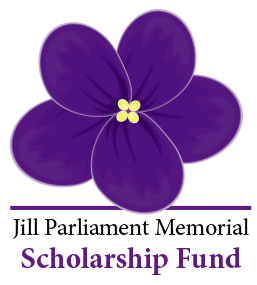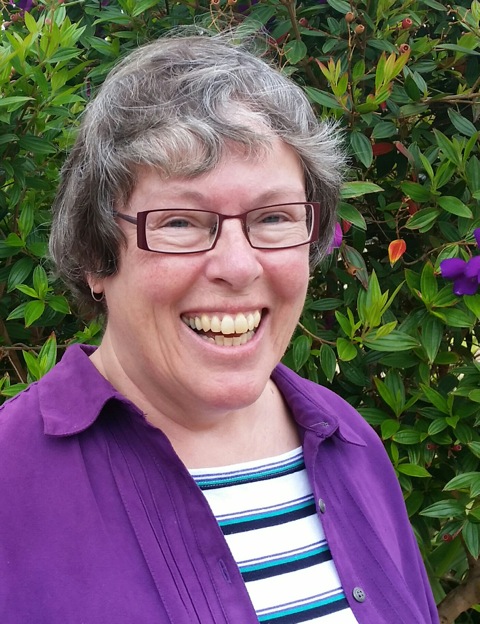 Jill Elizabeth Parliament
(1951 – 2016)
Jill Parliament left Canada with a backpack and guitar to travel around the world. She made many friends on her travels and often said that singing allowed her to easily meet new people. In addition to meeting other travellers, her songs helped make connections across cultural differences in Fiji, New Zealand, India and in her new home in Australia. One of her first trips outside Sydney was to Aboriginal communities in NSW.
Over the years, Jill attended many of Rachel's workshops and was delighted to join the Pop Up Choir in Canberra in 2015. Her family believes that using the positive power of singing to forge new bonds between Indigenous and non-indigenous Australians is a fitting tribute to her life full of friends and music.