Make a Real Difference
Donate and Contribute to Real-conciliation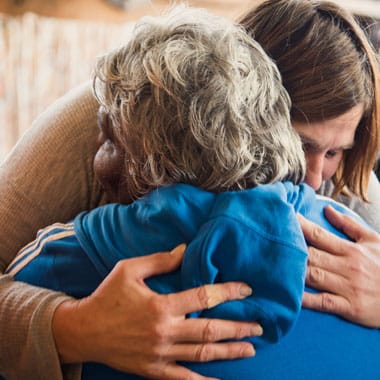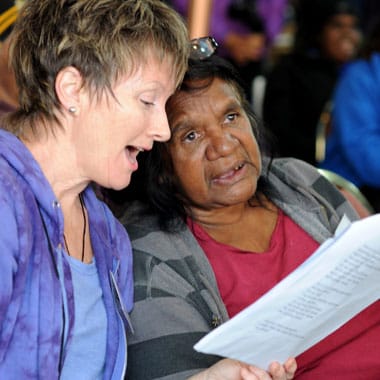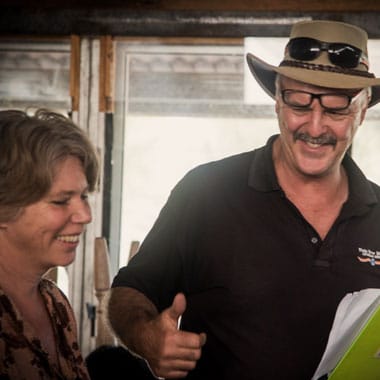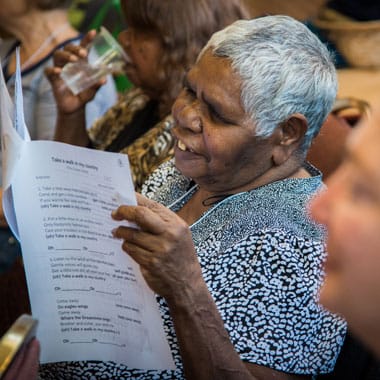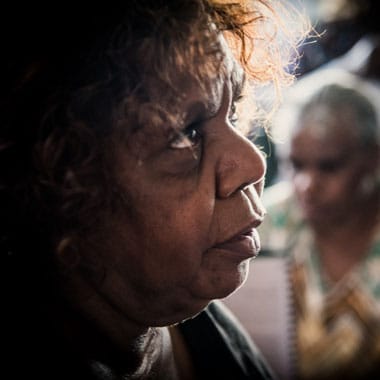 Main Photo: Photo by Amy Jean Harding
Donate and Contribute to Real-conciliation
Big Sing Community singing events and activities contribute to reconciliation, cultural reinforcement and Indigenous music development in communities across Australia.
Since 2010, our events have created life-changing safe places for First Nations and non-Indigenous people to learn and sing together – sharing stories, language and culture. Singing together at Big Sing Community events has transformed peoples' lives and communities.
"Reconciliation in its purest form. Sharing, connectedness, listening, learning, growing. All through the power of song."
Ann Marie – Brisbane, QLD
Your donation to Big Sing Inc will enable our invaluable work to continue and grow.
Big Sing Inc is a registered charity. Donations of $2 or more are tax deductible (wef 18 November 2021).
How to donate
Use this form to donate the amount of your choice to Big Sing Inc via PayPal/Credit Card or to pledge and register an offline donation via Direct Deposit or Cheque.
If you choose to donate via PayPal or Credit Card you will be directed to the PayPal site, where the transactions will be securely completed.
Where does your gift go?
When you give to Big Sing Inc you are supporting our aim to provide opportunities for musical and cultural sharing in collaboration with Aboriginal communities.  Your donation will support activities such as:
the development of new community events that connect Indigenous and non-Indigenous singers in local communities;
supporting emerging Indigenous singers and choral leaders through scholarships and mentoring; and
sponsoring Indigenous singers from remote and regional communities so that they can experience a Big Sing event firsthand.
Donation to Big Sing Inc Public Fund – Sponsor an Indigenous Singer
Sponsor a First Nations Singer Program
Our Big Sing sponsors are a crucial part of Big Sing Community's success. Every year people across Australia support First Nations singers attending Big Sing Community events.
For Big Sing in the Desert, funds raised go directly toward the costs of transport, accommodation and workshop expenses for singers from the Central Desert communities of Kaltukatjara (Docker River), Mutitjulu, Titjikala, Utju (Areyonga), Ntaria (Hermannsburg) and Mparntwe (Alice Springs).
Sponsorship donations are tax deductible.
Corporate and Philanthropic Giving
Big Sing Inc welcomes corporate and philanthropic support.  Help us to create cultural change through shared singing events which forge new, stronger communities.
We work with Indigenous communities to raise awareness of their local Aboriginal culture, stories and history. We witness interest in language, song and culture strengthen and grow. We see pride and leadership in an emerging generation of First Nations singers,  musicians, teachers and leaders.
Contact us to discuss how your organisation or trust could become involved.
Corporate and philanthropic gifts to Big Sing Inc are tax deductible.
Support Djinama Yilaga Choir to perform at Desertsong Festival in Alice Springs, September 2023.