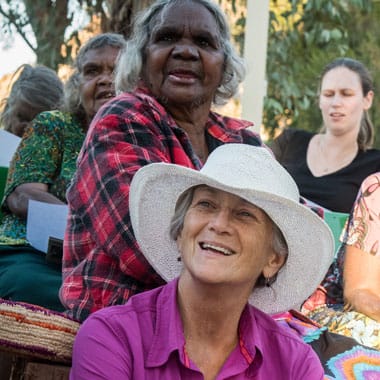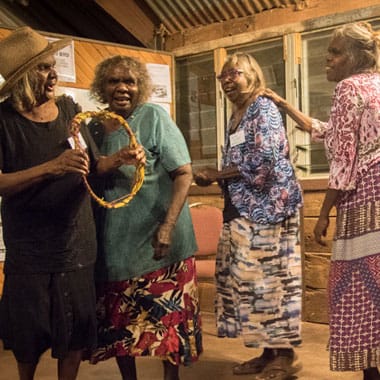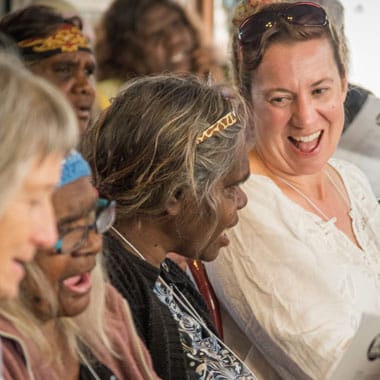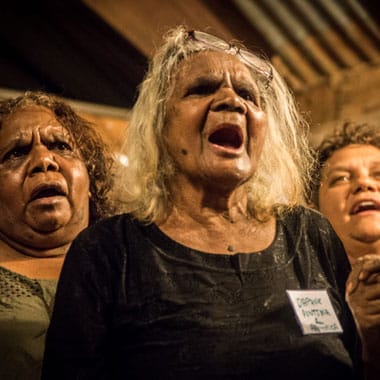 "Everybody wants to sing.
And we teach our language, and they teach us."
Daphne Puntjina, Areyonga NT
Big Sing Community events are unique singing camps and workshops that provide opportunities for musical and cultural sharing and connection between First Nations and non-Indigenous singers.
Big Sing in the Desert is an annual four-day singing camp that welcomes singers from across Australia at Ross River Resort, an original homestead near Alice Springs. More than 130 singers attend from every state in Australia including up to 50 singers from Central Desert Aboriginal communities.
Inspired by Big Sing in the Desert, and initiated and driven by local Aboriginal communities, two additional sister events are now held in New South Wales each year: Big Sing by the Sea (Forster, NSW), and Singing on Dyarubbin Shores (Richmond, NSW).
Find out more about each of these events below.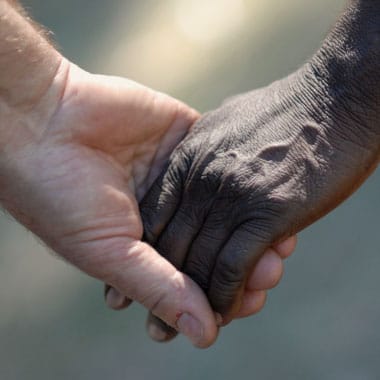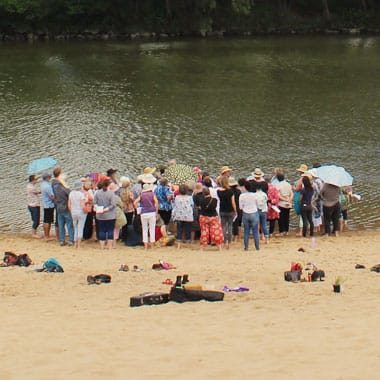 Singing on Dyarubbin Shores